Sub Surface Utility Management Specialists
Leveraging on over 20 year's in sub-surface utility surveys for the design and construction space, our experiences range from field based Utility Locating and Survey through to 12d/BIM and Digital Engineering solutions. We understand the importance of accuracy and completeness having worked in a multitude of industry sectors including; State Infrastructure, Rail, Road and health precincts.
"A qualified and competent team, providing an established Locating service, built on quality systems, process's and experience" – Chris Scott Aiton
Utility Surveys
Specialising in cable Locating and Digital Engineering, Locaters have a wholistic understanding of subsurface utility mapping and reporting.
When you engage with Locaters, you engage a team that work to processes and quality systems that provide you with the confidence to make better decisions, regardless the size of your project.
Contact us to find out how we can help for:
Locating and field mark-up
Survey and mapping
3D CAD models for Digital Engineering
As-built utility drawings
Customised outputs to suit your requirements
Safety Around Utilities
Experience tells us that a lack of understanding, incomplete information and assumptions are key contributors to utility damages or interruptions to a projects critical path.
With our field based experience and understanding of how projects are managed, Locaters can develop and deliver customised safety and awareness systems for any project.
Contact us to find out how we can help for:
Custom Project Permits to Excavate
Incident Investigation and Reporting
Identifying Key Project Risks in Utilities
Awareness Training and Site Surveillance
Specialist Consultancy
During the past 20 years, Locaters have influenced the change in culture to 'step up' controls and take responsibility for increasing site safety and damage prevention.
We understand the complexities of working around buried utilities and can provide solutions that will benefit the outcomes of your project.
Contact us to find out how we can help for:
Industry presentations
Strategies to deliver the desired project outcomes
Quality control and awareness training
Subject Matter Experts for Bid teams
Stake holder engagement
Locaters New Zealand
Working for Locaters Pty Ltd in Australia since 2012, our Managing Director Chris Scott Aiton moved to Auckland just prior to the completion of the Sydney Light Rail in 2019.
With a comprehensive background in Road, Rail and Tier 1 Civil infrastructure projects, Locaters have demonstrated experience working within project team environments. Most recently for Chris, it was the $2.4 b Sydney Light Rail for nearly 6 years. During this time Chris has a gained hands-on understanding of how a projects critical path can be affected by utilities.
Locaters New Zealand was established to apply Chris' experiences to the New Zealand construction industry. We offer a range of services that deliver improved awareness and protection of utilities for our clients.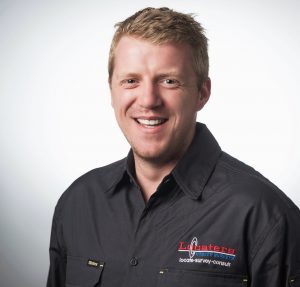 Locaters Pty Ltd have the following certification:
Safety ISO 45001:2018
Quality ISO 9001:2015
Environment ISO 14001:2015
Transport for NSW Authorised Engineering Organisation
In addition to complying with all relevant current legislation, regulations and codes of practice, Locaters adheres to its own formalised processes for achieving best practice.
Utility Positioning Classification
For a number of years, our clients have benefited from the company's own utility positioning classification (UPC) system which we applied across our reporting outputs and field mark up.
Locaters' UPC system is aligned with the Australian Standard A5488, Classification of Subsurface Utility Information (SUI), which was introduced in 2013.
Our interest is in providing you with the best information tailored to your budget. Implementing the classification system means our field markings, plan annotations, and electronic data carry the value of the investigation through the life of the project and beyond.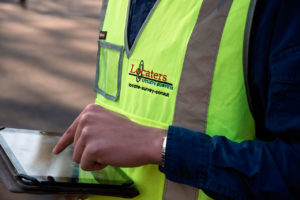 Our Approach
With an experienced team, Locaters are able to confidently collect, process and transfer data to our clients. Our primary focus is to ensure expectations are understood and agreed upon prior to the commencement of work.
Locaters value and encourage:
Client feedback
Self-assessment
System improvements
We are constantly on the lookout for innovations in equipment and work practices that will assist the company in delivering the highest standard of service and best practice outcomes.
Merry Christmas and Happy New Year from Locaters Ltd. May [...]
Nulca NZ's AGM is coming un this month, Thursday 25th [...]
A great couple of days presenting at the CETANZ / [...]